MISSION MARS
National Theater "Marin Sorescu", Craiova, Romania
Mission Mars -The Fabulous Adventure Of Our Becoming
Written by Alexa Băcanu
Directed by Dragoș-Alexandru Mușoiu

In 2013, a European company called on potential colonisers of planet Mars, selected then 100 candidates and started to test and train them for a mission scheduled for 2024. The performance focuses on the final stages of the selection process, and starts when the last 12 candidates are disputing one of the last four seats available on this one-way trip. Everything turns into a reality show where the aspiring astronauts become atypical stars, and each detail of their lives is put under the microscope of the public interest.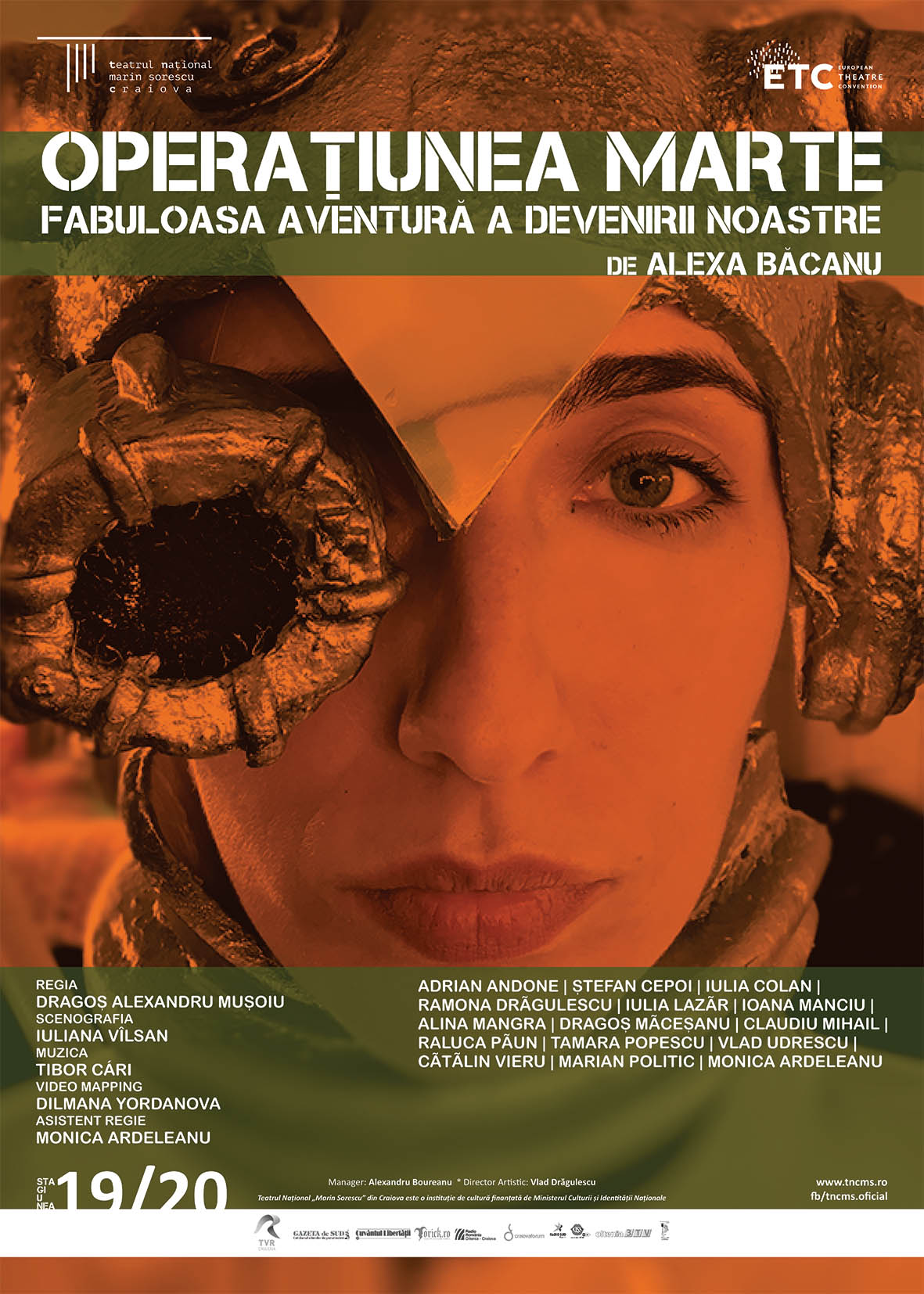 Video concept: Iuliana Vîlsan & KOTKI visuals
Video production & coordination: KOTKI visuals
Additional 3D animations: Ovidiu Eftimie
Scenography: Iuliana Vîlsan
Music: Cári Tibor
With: Adrian Andone, Ștefan Cepoi, Iulia Colan, Ramona Drăgulescu, Iulia Lazăr, Ioana Florentina Manciu, Alina Mangra,
Dragoș Măceșanu, Claudiu Mihail, Raluca Păun ,Tamara Popescu, Vlad Udrescu, Cătălin Vieru, Monica Ardeleanu, Marian Politic.
Photos by © Albert Dobrin