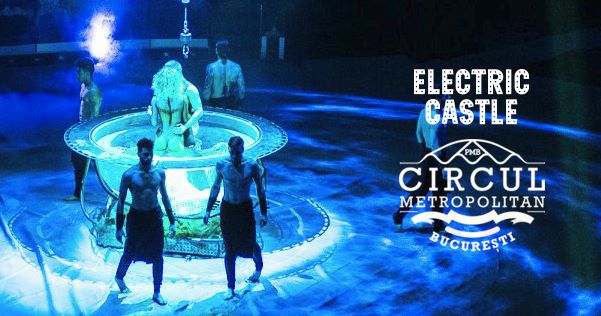 The Metropolitan Circus of Bucharest is bringing "Reveria" show to Electric Castle!
Created in collaboration with Cirque du Soleil, the show promises to be a memorable and breathtaking experience never before seen at a music festival in our country.
Every performance will be 25-30 minutes long.
To enter a show, you need to own a day pass or a full pass for the festival and pay an admission fee of 20 Ron.
WEDNESDAY
July 18:
1st show: 17:30
2nd show: 23:00
THURSDAY
July 19:
1st show: 17:30
2nd show: 20:45
FRIDAY
July 20:
1st show: 18:15
2nd show: 22:45
SATURDAY
July 21:
1st show: 13:00
2nd show: 16:00
3rd show: 22:45
SUNDAY
July 22:
1st show: 13:00
2nd show: 16:00
3rd show:19:45